Nimo is an industry leading, easy to implement, digital platform that enables 'right first time' applications,      reduces 'time to decision', and improves customer experience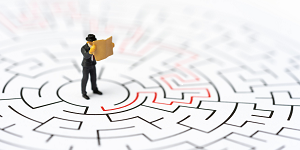 ☑️ 1-week to set up the digital lending platform.
☑️ 1-day home loans from enquiry to settlement.
☑️ 1-platform for your digital transformation.
Save time with less rework and data entry
With your customers (and brokers) self-completing online forms, and providing additional information via the integrated customer portal, you'll reduce your time and cost to originate.
Monitor the progress of customer applications
View your customers' application at any time, enabling you to re-engage and notify customers when they go quiet or you require more information.
Setup with minimal IT support - intergrations done
Nimo's platform easily connects into your back end systems with the most common integrations in place, so you can more simply 'plug in' and start servicing your customers online within days.
Improve loan approval processes
With auto-decisioning and immediate approval to settlement if all conditions are met, you can service more customers and finalise the purchase of their new home without delay.
More Features
Get notification of updates
Whenever your customer adds information and updates the application, you'll automatically receive notification so you can monitor their progress.
Connect to your systems
Nimo can be configured to work with your current systems such as Aggregator CRM's, to enhance your customer service experience.
Meet responsible lending requirements
The online application form has compliance questions built-in, so you'll meet responsible lending requirements accurately every time.
Receive platform enhancements at no cost
All enhancements to Nimo are automatically included in the platform, so you'll never pay extra for updates.
Get started
Get up and running with minimal time, effort and cost.
Low set-up costs
All services already intergrated
SaaS pricing tiered to scale